iCare Data Recovery Pro 8.3.0
THIS IS A DOWNLOAD & DELIVERED AFTER SUCCESSFUL PAYMENT
You will receive the software key by email within a maximum of 7 hours after payment is received. No-CD or DVD will be shipped.
iCare Data Recovery Pro 8 for Windows PC Best Professional Data Recovery Software to Recover Files after Delete, Format, Damage, Corrupt, RAW or Other Reasons with Only 3 Easy and Safe Steps.
iCare Data Recovery Pro Benefits
iCare Data Recovery Pro Software can recover any deleted file, including documents, photos, mp3 and zip files, or even folders and damaged disks. Besides deleted file recovery, it is able to restore files from system error like bad boot sector, bad MBR, bad partition table, bad MFT, Virus attacked file lost like destroyed boot sector, MBR, human errors like format partition by mistake, delete partition accidentally, software errors like merging partition failure with Partition Magic, resizing partition failure, copy partition failure, ghost failure.
As a comprehensive data recovery solution, iCare Data Recovery can easily recover files from wrong formatted drives, unexpectedly file deletion, raw drive or raw file system, virus attack, partition deleted, software crash etc. It can recover any deleted files like photos, documents, mp3, outlook file, presentations, and it also works with any type of storage media like hard drive, removable hard drive, digital cameral sd card, usb drives, ipod, memory card etc.
iCare Data Recovery Pro 8 Features
Format Recovery
Data Recovery off Local & External Drive
Powerful Data Restore Utility
Recover Data off Various Storage Media
Recover Deleted Files Fast Scanning
Recover files from Memory Card
Photo Tuturial: How to use work iCare Data Recovery Pro with Step by Step Guide
Launch iCare Data Recovery after installing
Step One: Select a recovery mode for recovering files (You may try all three recovery mode if it fails to find your files under one recovery mode)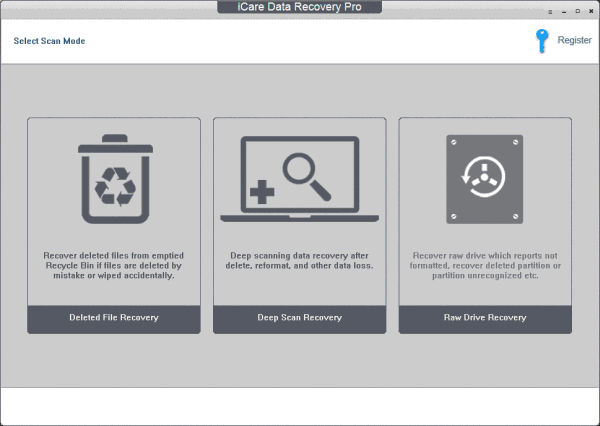 Try three recovery mode one by one to find the most files
Step Two: Select your drive for recovering lost files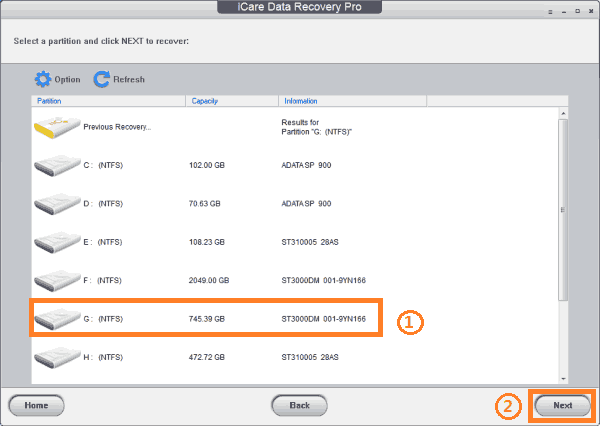 Step Three: Wait while the software is scanning your device for lost data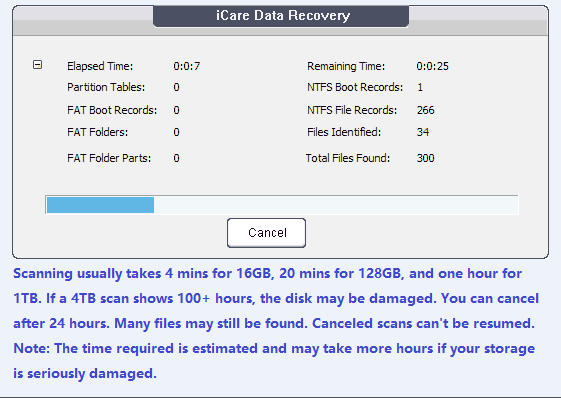 Note: If the scanning takes more than 12 hours for a 2TB external hdd, you may cancel the scanning and then wait to see what it could find for you after scanning.
Step Four: Select a suggested partition (marked as green) which may contain your data.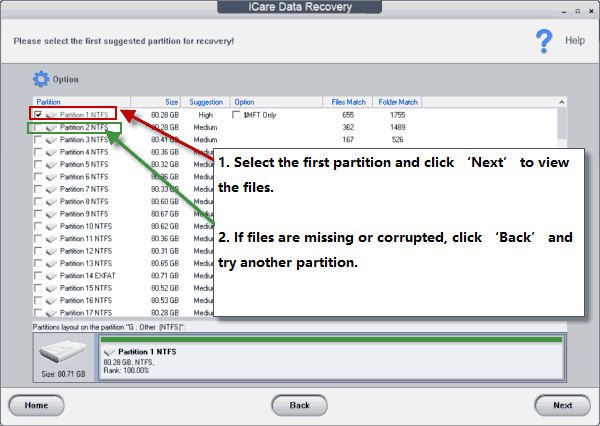 Select found partition to let it show your data. You may come back to the partition list to select a next partition if the first one does not contain your data
Step Five: Preview a file by right click and save data to a safe drive other than the one which lost data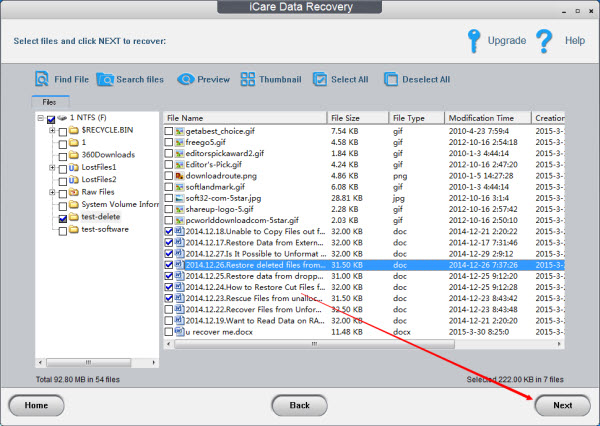 Save data to another drive.
Technical Details and System Requirements
Operating System: Windows 10/8.1/8/7/Vista/XP
CPU: 1GHz (32 bit or 64 bit)
RAM: 256 MB or more of RAM (1024MB Recommended)
Hard Disk Space: above 100M free space
F.A.Q
Q: License is work for all version of iCare Data Recovery Pro?
A: YES work for all version of iCare Data Recovery Pro
Q: The License can use for multi-computer?
A: No, only for 1 Computer
Q: The license is Legal?
A: Yes, we sell the original license and has never been used on another computer
Q: The license has an expiration date?
A: No, The license is LIFETIME ACTIVE without an expiration date and can be used anytime for your computer
SHIPPING
Attention:
You will receive the software key by email within a maximum of 7 hours after payment is received. No-CD or DVD will be shipped.
return policy:
I check myself each product and sell only the best quality products. In any case,
if you are not satisfied with the product, first, please contact me and
I will do everything to your satisfaction.
In any case, you have a 100% Guarantee and refund. I accepted within 30 days,
feedback:
I give immediate positive feedback for the buyer as soon as payment is received for the purchase.
In any case of problem contact me right away before leaving feedback so
I will do my very best to resolve any problem,
and to make you satisfied.
Thank you for shopping!